Where children can explore and learn outdoors!
Forest School (18 months - 5 years)
Originally a Scandinavian idea, children of all ages can benefit greatly from the 'hands on learning' opportunities present in a woodland environment. In an age when many children have few opportunities to be outdoors, Forest Schools offer children an exciting and stimulating way to learn and experience a broad curriculum in a woodland setting. Children and young people are taught in a classroom without walls, where they use the natural environment as a learning tool.
Activities include: Den building, story time, natural art, mini beasts/pond dipping, stream damming, natural musical instruments, sculpture – clay/natural materials and many more.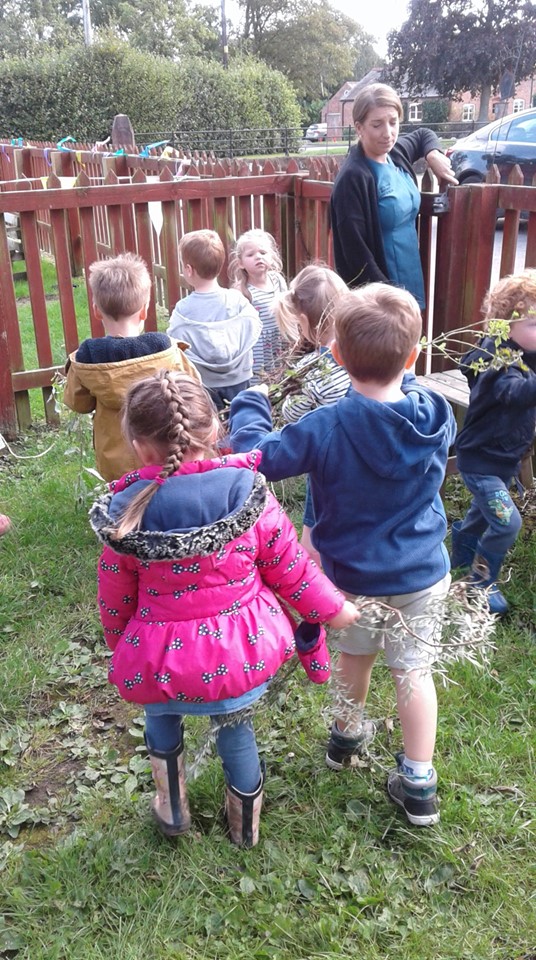 Exciting weekly activites include:
Nature walks (into the local village), story time , natural art (using natural resources ie, twigs, leaves etc) mini beasts and bug hunting, creating musical instrument out of natural resources, gardening including growing vegetables and flowers and looking after the animals (rabbits).